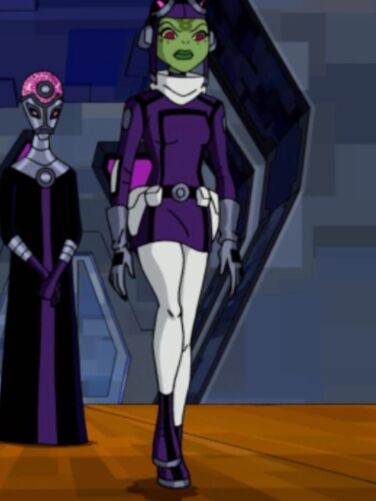 Attea is the daughter of the Incursion Emperor Milleous.
Appearance
She looks pretty much the same, but she has some sort of symbol on her forehead.
Powers and Abilities
None except for alien tech weapons and a very long tongue.
Trivia
She is the main villian in arc 3.
She is attracted to Ben, but only as Bullfrag.
Appearances