Psyphon is a villain that appears in Ben 10: Omniverse.
Psyphon

General Information
Affiliations
Vilgax
Occupation(s)
Servant/Right Handman
Powers and abilities
Abilities
Lasers
Force Fields
Grenades
Giving life to objects
Energy Projection
Flight
Enhanced Strength
Enhanced Intelligence
Relationships
Alias

Toad (by Vilgax)




Vilgax's third toughest lackee (by Ben)

Details
Voice Actor
Dee Bradely Baker
First Appearance
Vengeance of Vilgax
Appearance
He has a white face with a black horn. He also has red eyes and sharp teeth and has some sort of body armor.
Powers/Abilities
Psyphon has no known abilities but he is extremely intelligent and posesses enhanced strength.

He also has several kinds of beams from wrist devices which can burn objects, cause nervous system damage and many more unseen ones.
Appearances
Ben 10: Omniverse
Trivia
It seems that he will appear more in Omniverse than the previous two shows and with a much bigger role.
Pyronite PSYPHON
Psyphon became a pyronite when he got merged with omnitrix energy in[Outbreak] He got pyronite Powers: Enhanced Pyrokinesis And he wasn't an original pyronite he was a Altered Pyronite
Appearance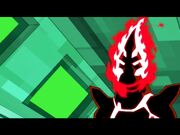 Ad blocker interference detected!
Wikia is a free-to-use site that makes money from advertising. We have a modified experience for viewers using ad blockers

Wikia is not accessible if you've made further modifications. Remove the custom ad blocker rule(s) and the page will load as expected.